Process-reliable pharmaceuticals injection molding and blow molding solutions from the ISO 7 clean room.
Maximum precision and purity can only be achieved by those who master material and technology.
We have known the core requirements of the pharmaceuticals industry as a system supplier since 1995.
The growing complexity but also the safe handling of drugs always impose higher functional and purity requirements on packaging material and device. Trends such as single-use products, glass replacement or patient compliance require individual system concepts.
Due to many years of experience as OEM in the pharmaceuticals market, we have all competences on-site to integrate the launch of your components, assemblies or systems. This know-how head start and the knowledge about the interactions of drug and packaging material in long-term contact make us a popular full service supplier in pharmaceuticals injection molding and extrusion blow molding.
Clean room ISO 7, DIN EN ISO 14644-1
ATP / RNA / DNA clean production
DIN EN ISO 13485
Highest standardized quality and hygiene standards based on validated processes and a certified QM system.
Packaging material, closures and devices in contact with sensitive active ingredients, 100% inspected and automated – precision products from the clean room.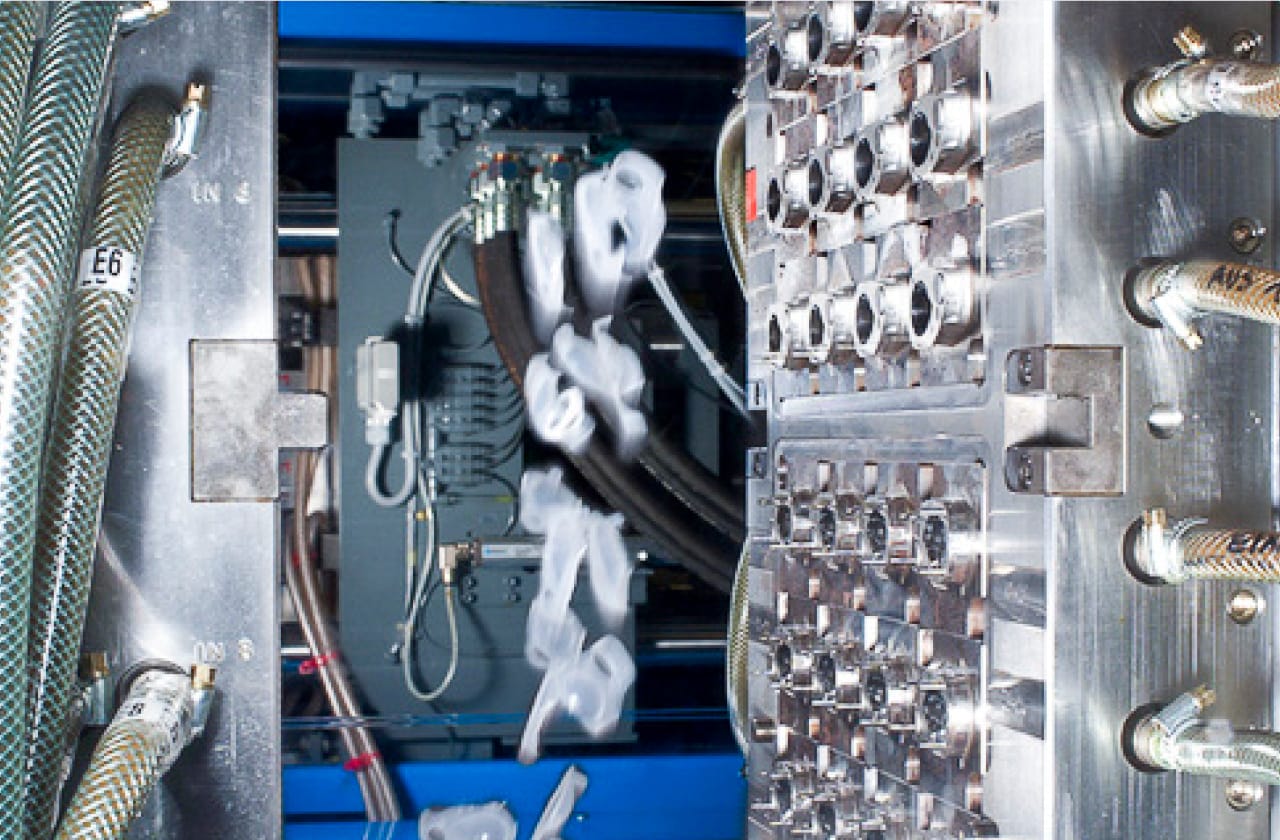 The best complete solution for your task.
We are a system supplier with industry experience and innovation strength and combine all development, mold making and manufacturing competences under one roof. A clear advantage, as we retain the control over the entire process internally, provide cross-process advice and already take necessary optimization measures in the tool design.
Using state-of-the-art injection molding and extrusion blow molding machines, we manufacture packaging and system solutions with the highest requirements for ease of use, precision and product service life. We support completely automated assembly processes with 100% camera inspections for optical and dimensional characteristics.
Design
Prototyping
Toolmaking
Precision injection molding
Extrusion blow molding
Manual assembly
Completely automated assembly
Some selected reference projects from the pharmaceuticals area.
From the dosing system to the primary packaging material – particularly for active ingredients that are important for life and highly sensitive, increasingly more pharmaceuticals customers have confidence in Wirthwein Medical know-how. Thereby, we have now developed an optimal plastic solution for every problem to date.
Our customers expect individual and customized complete solutions that are also impressive in production runs of millions of parts with highest purity, precision and process reliability. Therefore, we give you a consistently tested quality promise at any time and with every Wirthwein Medical component.
Please contact us!
We ensure a standardized and reproducible quality.
Future technologies already in use today.