Individual surface and finishing services in the clean room.
With the perfect finish for the ready to sell end product.
As full service partner in plastic processing, we support you for the finalization of your products with a wide and flexible range of surface finishings and printing options. Depending on the specification, application area and the used material, we check which machining technology is appropriate and reasonable for you. At the same time, we are able to design packaging solutions for small and large series and implement these on request in an automated way in the clean room.
Surface finishing
Printing
Packaging and labeling
Sterilization
Various printing processes are used for labeling or individualization at Wirthwein Medical that can also be surface-treated depending on the application environment. In addition to the precise inking, the suitability of the ink color and its media resistance play an important role, particularly in the medical or diagnostics environment.
Pad printing
Ink jet printing
Laser printing
For the fluorination, the surface of a plastic part, an assembly or packaging is gassed with a fluorine mixture in a vacuum chamber. The chemical reaction resulting from this improves the surface characteristics of the used thermoplastic plastics. For example, in this way the adhesion can be increased, the sliding friction characteristics reduced as well as reducing diffusion and migration characteristics.
Gas phase fluorination
Off-line fluorination
Disinfection alone is not sufficient, particularly in the surgical application area where the patient is exposed to an increased risk of infection. All living organisms, including bacteria and fungal spores, are killed using targeted hot air, gas or irradiation methods. Crucial here is the selection of a plastic capable of sterilization already in the product development.
ETO sterilization
Beta sterilization
Gamma sterilization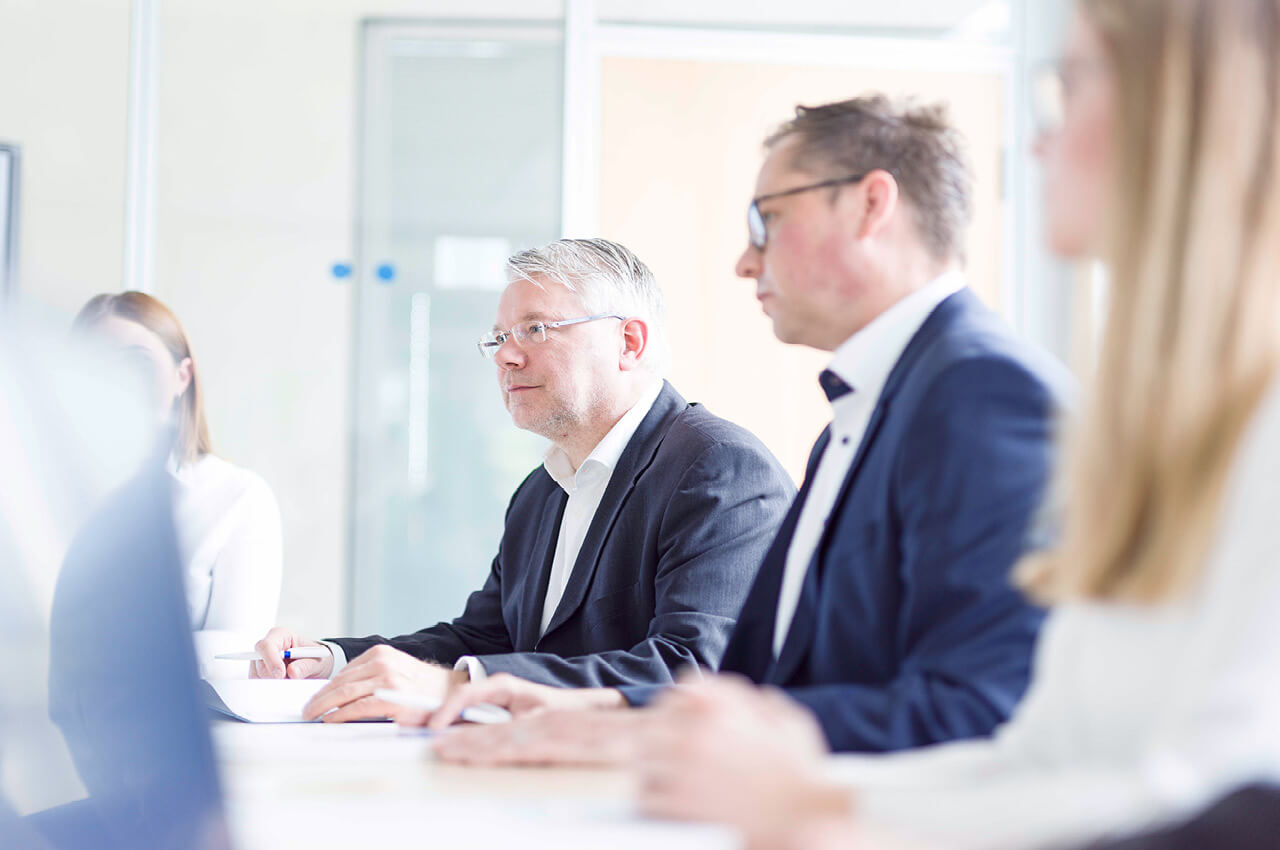 Our customers as drive for innovation.
Sound advice to our customers and the joint process design are always the focus of our service. And that from the first idea to beyond the product life cycle. Thanks to our experience from more than 75 years of plastic processing, we have developed a very good feeling for what our customers need but also how we can further develop existing products and processes. We always orient ourselves here to the problems of our customers and develop practical and reliable solutions that further advance you and your product.
On request, we deliver directly to your production line.
Certified quality management for reliable and reproducible products.