High-precision injection molding tools for thermoplastic plastic processing.
Even more responsive and more flexible thanks to in-house toolmaking and maintenance and repair services.
The increasing complexity and performance of our plastic products also impose increasingly higher requirements for the series production tool.
Using the knowledge and experience from more than 1700 successfully accepted molds, we develop, design and manufacture high-precision prototypes, pilot series and series tools for the plastic processing in the clean room. We have state-of-the-art milling, turning and erosion machines permanently integrated in our CAD/CAM network on more than 600 m2. Therefore, on the one hand we are independent from external service providers and on the other hand quicker to respond and more motivated for the implementation of corrections. In-house repair and maintenance and storage facilities guarantee high production availability at any time.
New construction of pilot tools, slide tools, unscrewing tools, 2-plate and 3-plate tools, multi-cavity tools (up to 96 cavities)
State-of-the-art machining centers: turning, die sinking, milling, HSC milling, surface grinding, cylindrical grinding and jig grinding
Weights: up to 3 t
Dimensions: 1000 x 600 mm
Precision to exact hundredths of millimeters – the result of a proven and coordinated process chain.
Our tool specialists develop an holistic tool concept in which the design suitable for plastic materials in relation to casting-on possibilities, tempering, cooling and cycle times is performed. All manufacturing parameters are adjusted exactly and provided for the subsequent CAD design and work scheduling.
All the tool components required for the assembly are manufactured under strict quality requirements in our in-house toolmaking. Thereby, we bring in our know-how from more than 70 years and are able to manufacture molds with up to 64 cavities and up to 3 t weight.
The documented assembly and installation of the tool components for single and multi-cavity tools with precise tolerances are performed based on the tool concept and checklists.
The tool initial sampling is optionally performed on series or pilot machines. Tools are subjected here to comprehensive application and processing tests under conditions similar to series production and are prepared for series production. The sampling and tool optimization process forms the basis for accelerated tool qualification and targeted parameter settings. We do not provide the tool for production until after approval of the sampling report.
Reliable, durable molds for stable, efficient production
Wirthwein Medical tools meet the wide range of requirements for dimensional stability across all cavities, reproducibility, output quantity and completely automated assembly capability. Characteristics, thanks to which our molds can be reproduced even more quickly and more uniformly and also still fulfill their functions according to the planned manufacturing cycle.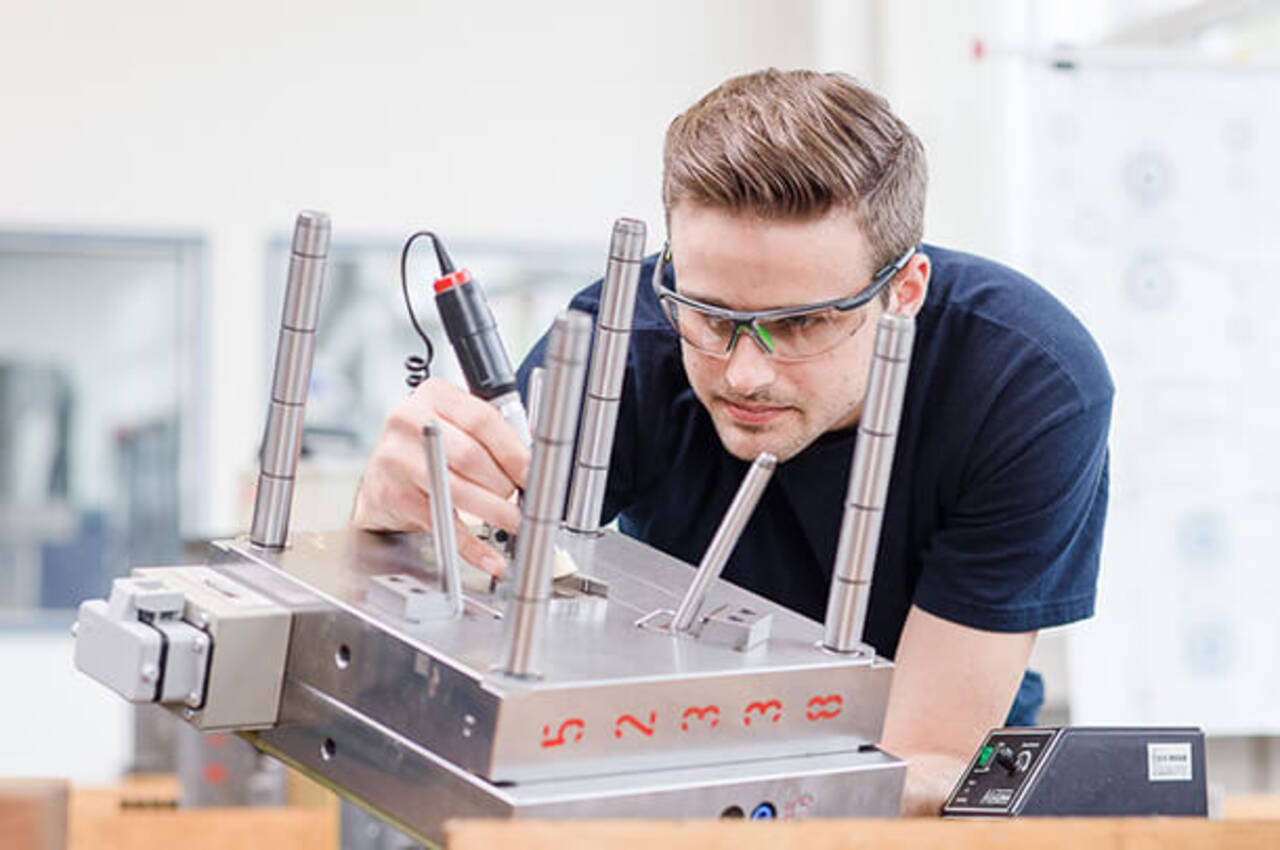 Your tool is always reliably serviced and available.
Our tool maintenance and repair enables appropriate servicing, tool maintenance and optimization in our Wirthwein Medical factories. Spare part packages and backup tools for risk minimization are discussed and defined individually in agreement with our customers. We also provide our customers with the possibility to store their tools at two different factories and also arrange production there. As an experienced tool specialist, we also take over the optimization and maintenance and repair of third party tools.
Repair
Maintenance
Servicing
Spare part production
Optimization of third party tools
State-of-the-art injection molding technologies in the clean room.
In-process quality assurance; better too much than too little.