Standards-compliant clean room production and thermoplastic plastic processing.
Precision injection molding and extrusion blow molding – our core technologies in a unique complete package.
The combination of state-of-the-art injection molding and extrusion blow molding manufacture with our competences in toolmaking and assembly make us unique in the market in this form. Permanently integrated in a closed process at the site, we process more than 300 thermoplastic plastics on a total of 100 injection molding and 15 extrusion blow molding machines. With more than a two billion precision molded parts per year, we have all technical possibilities and production capacities in three factories to implement your plastic idea quickly, with high precision and in compliance with the strictest quality requirements.
Injection molding manufacture on 100 machines with clamping forces of 250 kN to 4,000 kN
Extrusion blow molding on 15 machines for container volumes of 5 ml to 6 l
High-speed systems for automated removal
Constant output quantity in three-shift operation
Ready for every shape, every output quantity and every still complex function integration.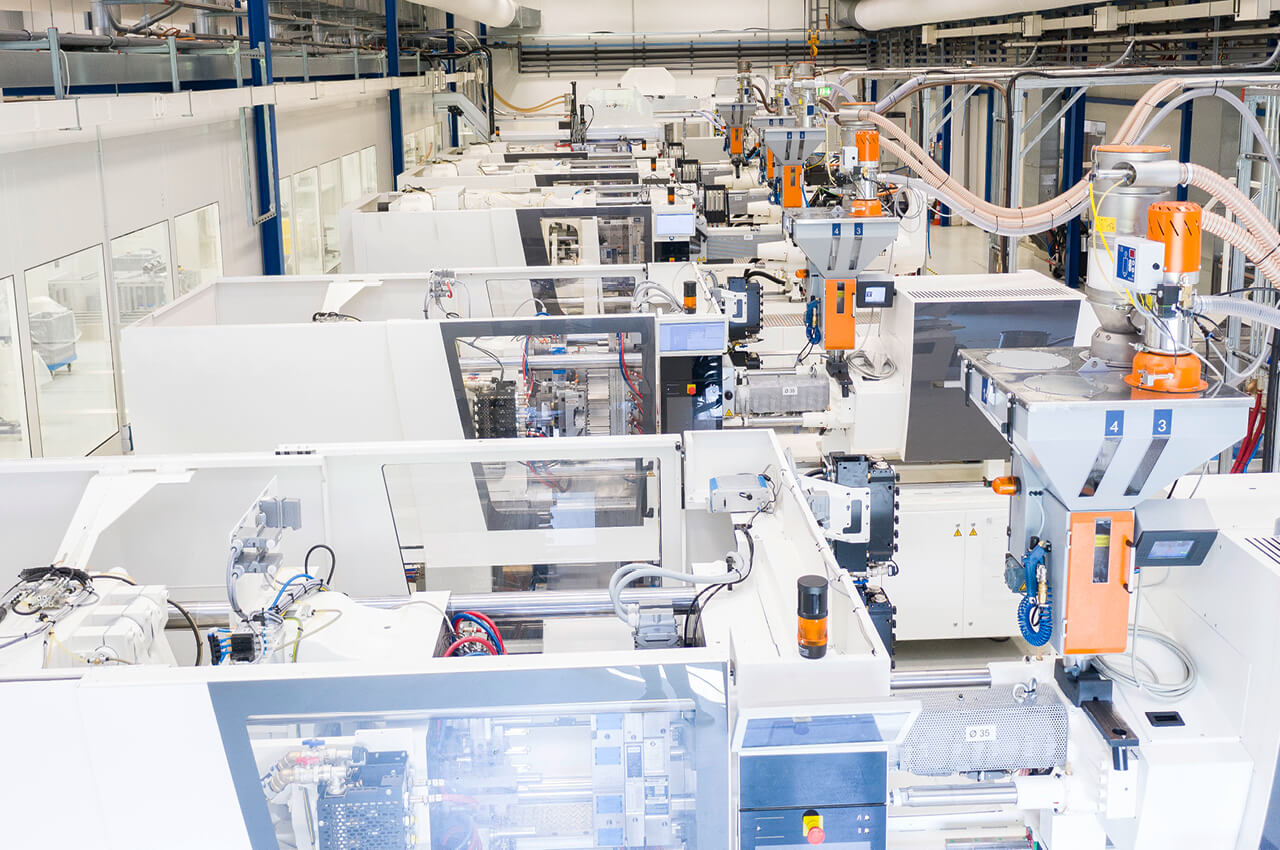 In the thermoplastic injection molding process, we manufacture tight tolerance and process-stable plastic cases, functional elements and micro applications, in a controlled clean room environment if required. We manufacture molded parts with part weights of currently 0.007 g to 800 g. The thermoplastics are initially melted under the supply of heat and then injected into the tool. Due to the tool design and a stable injection molding process, we ensure production free of shrinkage and warping.
Part weights from 0.007 g to 800 g
Number of cavities from 1 to 96
Production in clean rooms ISO 7
Single and multiple component injection molding
Completely automated removal systems
100% camera inspections and leak tests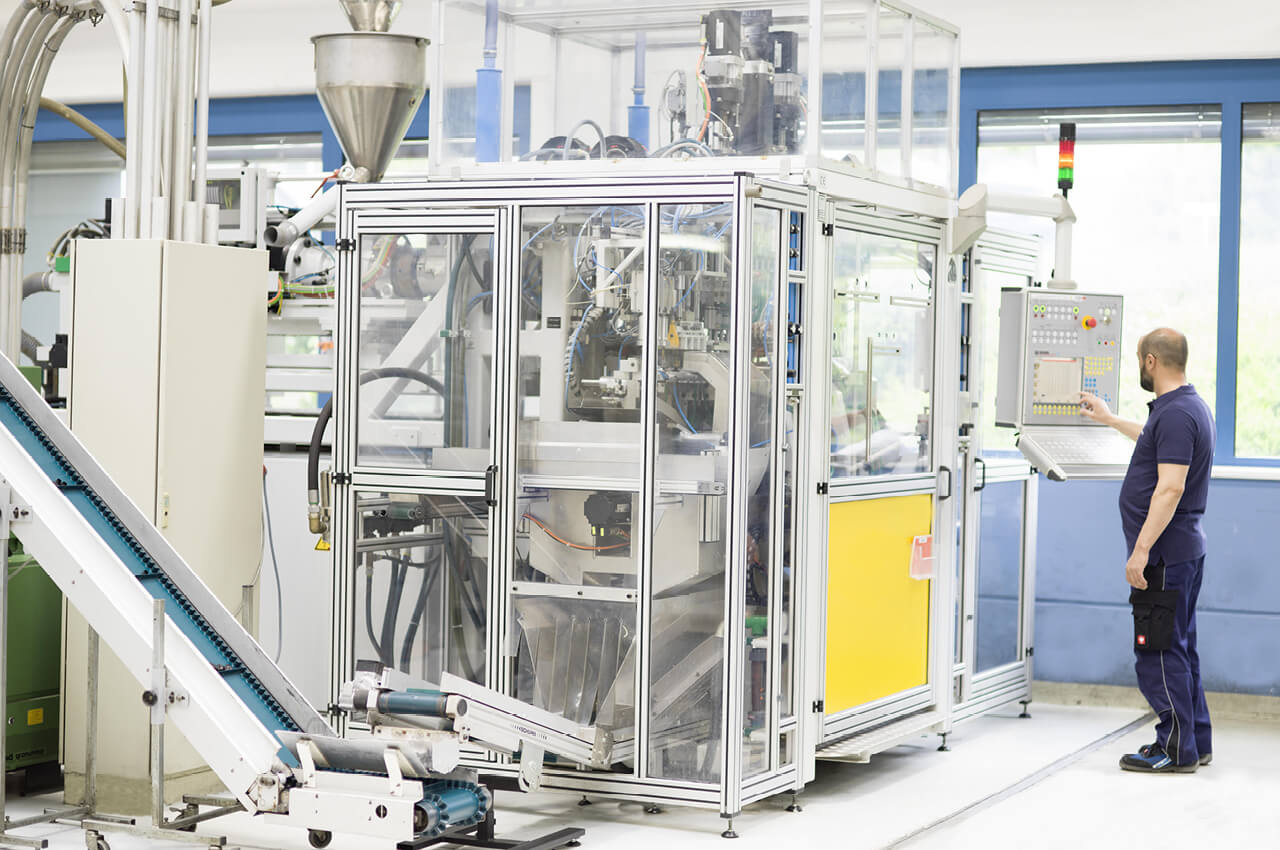 Bottles, hollow parts or technical blow-molded parts are manufactured on state-of-the-art blow molding production lines in an automated extrusion blow molding process. After the tempering, the molten plastic is formed to a tube in a controlled way with consistent high pressure via a forming extrusion blow nozzle. In a second step, this mold blank is blown with contour precision in the tool and cooled down. A particular advantage of the process is the implementation of complex geometries and functional components. We provide comprehensive laminar flow equipment for pharmaceutical and medical applications.
Number of cavities from 1+1 to 4+4
Volume from 5 ml to 6 l
Production under laminar flow
Cleanpack packaging
100% camera inspections and leak tests
Highest article purity thanks to certified ISO 7 clean room production
As experienced specialist in clean room manufacturing, we produce customer-specific system solutions and assemblies under standardized and controlled conditions. Based on our hygiene guidelines according to DIN EN ISO 14644-1 (Class 7), the Wirthwein Medical Minimal Human Contact philosophy and our integrated instruments of the process monitoring, we guarantee a clean, dust-free manufacture of your products. Certainty that is appreciated by our customers from the pharmaceuticals industry, diagnostics or medical technology, particularly in the application area of PCR or ATP hygiene monitoring.
Even more efficient
We already pay attention to energy-efficient production design for the industrialization of projects. Speed for maintenance and repair work is the basis of our daily work. All assembly, machining and packaging services are performed on the basis of automated and stable processes.
Hygiene monitoring
Clean room ISO 7, DIN EN ISO 14644-1
Production with reduced ATP / RNA / DNA
Certified quality management according to DIN EN ISO 13485
Manufacture according to GMP standard