Plastic bottles for drugs and sensitive active ingredients
Bottles and bottle shape containers with and without thread
Optimal barrier characteristics, media resistance and the consistent implementation of the highest quality standards – as an experienced OEM, we are familiar with the requirements for our plastic bottles for this responsible market segment. In close consultation with our customers, we develop and manufacture bottles with or without thread, bottle-shaped primary packaging materials and of course the appropriate closure solution. Thereby, we are able to implement individual and cost-effective bottle concepts in an integrated way from the development to readiness for series production. Our special strength is the complete matching of bottle and closure system taking account of all necessary requirements such as design, leak tightness and sliding and friction forces.
Bottle capacities from 5 ml to 6 l
State-of-the-art extrusion blow molding systems with 100% camera controls and automated packaging
Various printing options: screen printing, pad printing or hot foil stamping
Other services: coloring, decorating, labeling, packing
Certified according to DIN ISO 15378
All-in-One by Wirthwein Medical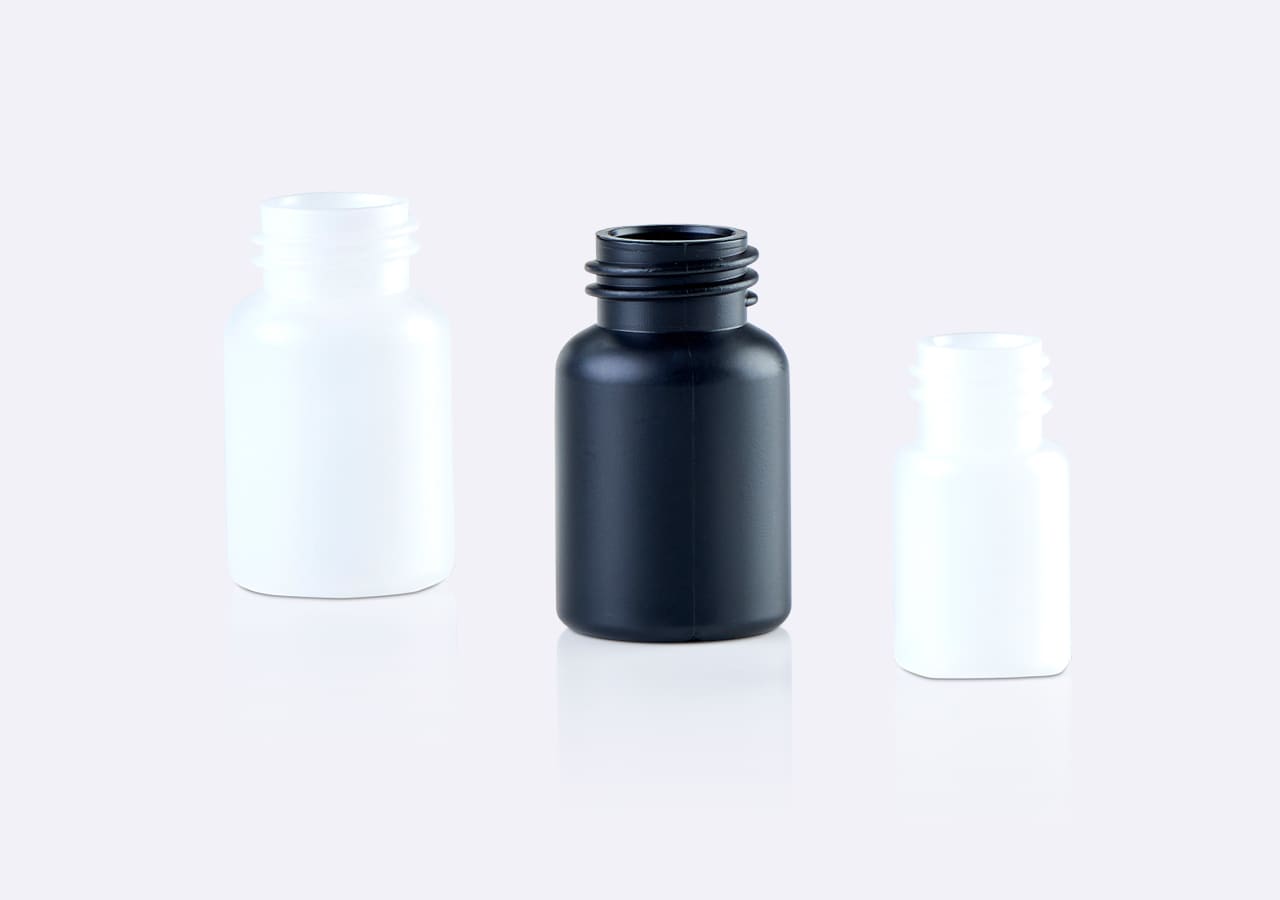 Our customers expect individual and customized complete solutions that are also impressive in production runs of millions of parts with highest purity, precision and process reliability. Therefore, we give you a consistently tested quality promise at any time and with every Wirthwein Medical component.
Please contact us!
We ensure a standardized and reproducible quality.
Future technologies already in use today.