Glass replacement – low-cost material substitution with COC and COP
The substitution of glass with light weight COC and COP thermoplastics provides you with decisive advantages. In addition to the low-cost production, high stability in the process and the continuous quality control, you save valuable weight on the component – with all positive effects on intralogistics and goods transport. Thanks to the particular plastics competence that we have developed over many decades as system supplier for the pharmaceuticals and medical technology sectors, you benefit from our in-house development work and from our high technical precision in injection molding and extrusion blow molding. Based on your idea and requirements, we advise you where it is expedient to use plastics and how we design your plastic-compatible product with regard to cost effectiveness, durability and functionality.
An example of our capability in the area of glass replacement
On behalf of a well-known pharmaceuticals customer, we were commissioned with the development and manufacture of a pressure chamber for an injection system – without glass and with the highest requirements for reproducibility and safety. In order to continuously withstand the high internal pressure and to meet the specific requirements for the component wall thickness, we designed and manufactured the pressure chamber from pure COC plastic in a 2-component injection molding process. The result is a crystal clear component with highest possible precision.
High design freedom in comparison with glass
Precision for injection molding process and extrusion blow molding
Fracture resistance during the entire process
Saving of shipping costs due to weight reduction
Individual customer solutions thanks to in-house development
Application-oriented material selection in the substitution of glass
Processing of all common COC (Cyclo Olefin Copolymer) and COP (Cyclo Olefin Polymer)
Processing of all transparent plastics such as PMMA, PC, PS and MABS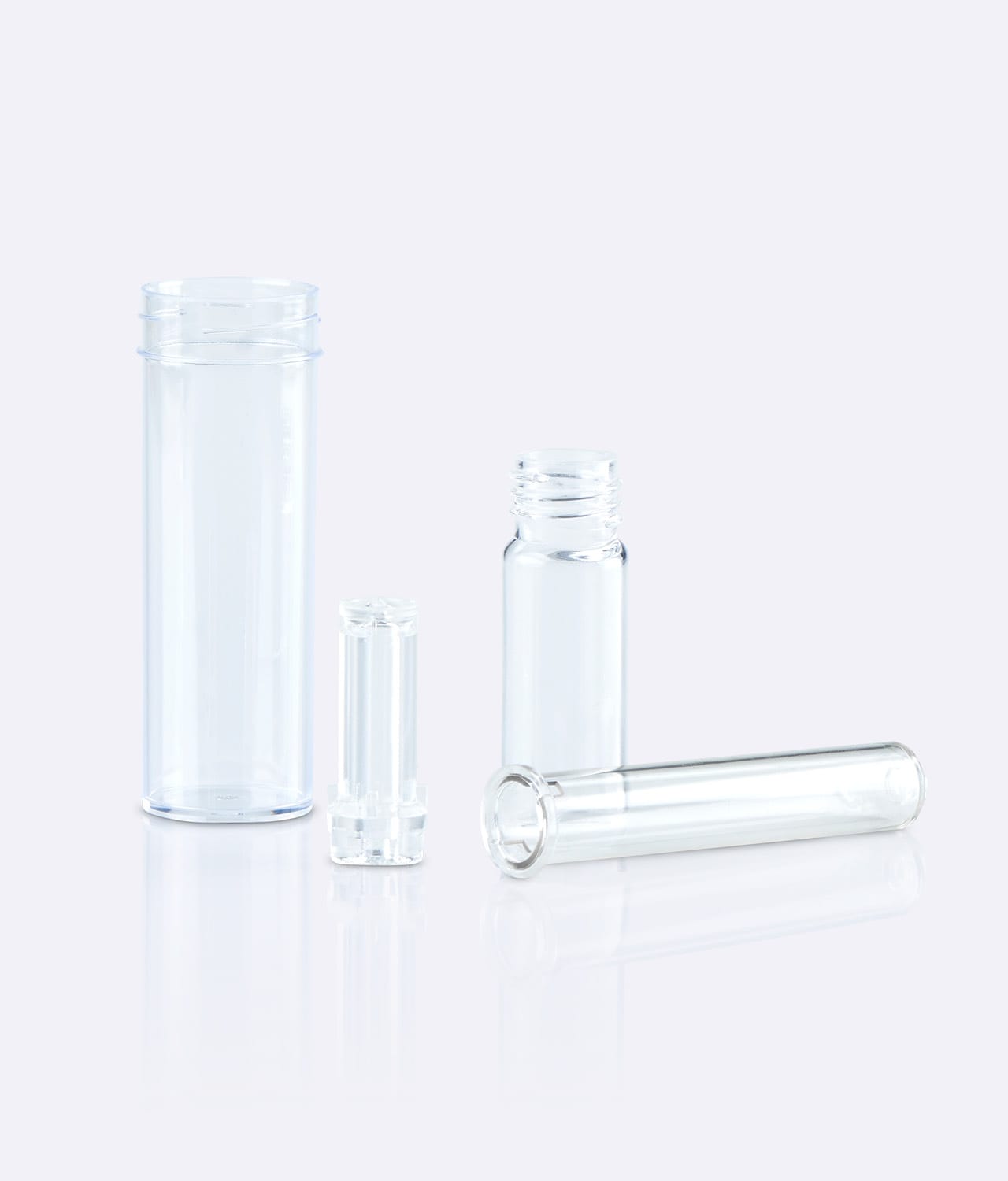 Our customers expect individual and customized complete solutions that are also impressive in production runs of millions of parts with highest purity, precision and process reliability. Therefore, we give you a consistently tested quality promise at any time and with every Wirthwein Medical component.
Please contact us!
We ensure a standardized and reproducible quality.
Future technologies already in use today.