Closures that set standards for visual appearance and leak tightness
We develop and manufacture customer-specific plastic closures and caps for bottles or dosing applications. In doing so, we solve the specifications required by our customers for visual appearance, ease of movement, sliding friction forces, leak tightness, barrier requirements or individual thread systems. We integrate additional functional elements in the closure system as required. Thanks to our in-house injection molding and blow molding competences, we can provide you with both the bottle manufacture as well as the precise fit closure from one source. A clear advantage, as we can perform the complete coordination and quality inspection of both systems along the entire process chain.
Closures with or without thread
Closures with other functional elements such as integrated pipettes and sealing elements for liquid dispensing
Originality closures
Multi-component caps. also including screw thread and inserts
All-in-One: product design, development, toolmaking and production
Services: individual coloring, printing and labeling
High efficiency thanks to automated production and packaging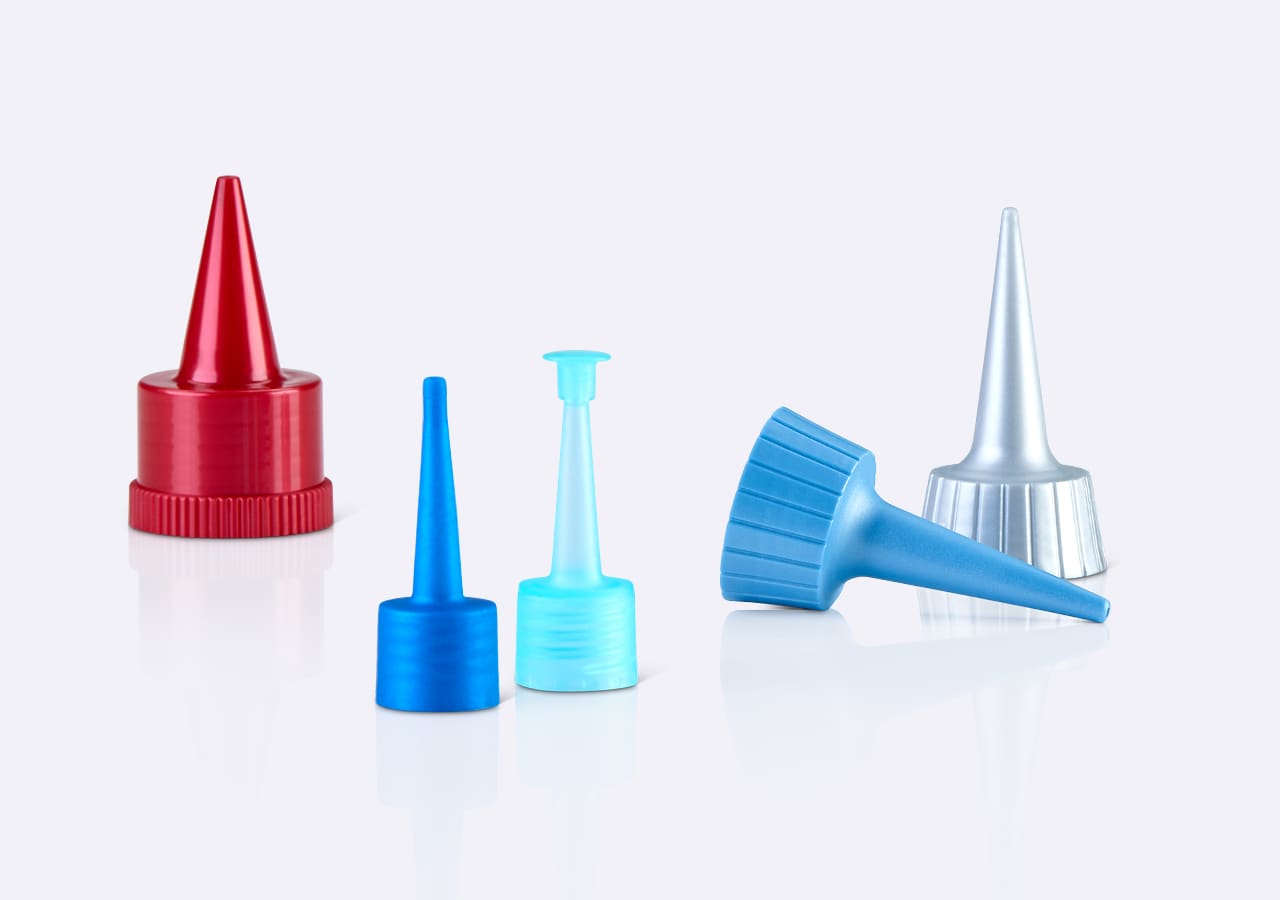 We bring in our sixty years of experience when it comes to versatile manufacturing techniques and functional packaging – from your initial idea up to series production.
Please contact us!
Your development partner for customer-specific solutions.
Flexible manufacturing technologies that can be combined.