Petri dishes (laboratory diagnostics)
Container-cover system for the cultivation of microorganisms
We develop and produce different plastic petri dishes made of high quality, transparent polystyrene for the cultivation of microorganisms in laboratory diagnostics. Both form, size as well as customer-specific features and markings are specified by the customer in each case.
Thanks to their particularly high dimensional stability and tight tolerances at the same time, our petri dishes are particularly predestined for use in automated plate filling systems. As a further production special feature, so-called stack injection molding tools are used, i.e. petri dish bottom and cover are produced in one tool at the same time. The assembly and packaging are performed 100% automated using state-of-the-art high speed handling and automation systems.
Two-part system consisting of petri dish bottom and cover – optionally with or without ventilation cams and with different diameters
Highest quality requirements with regard to design, optics (transparency) and absence of particles, scratches and inclusions
Glass replacement by high quality plastics with outstanding optical characteristics
State-of-the-art stack injection molding tools with high-speed removal handling and automated packaging
Cost-effective product price and process stability due to automated production and packaging processes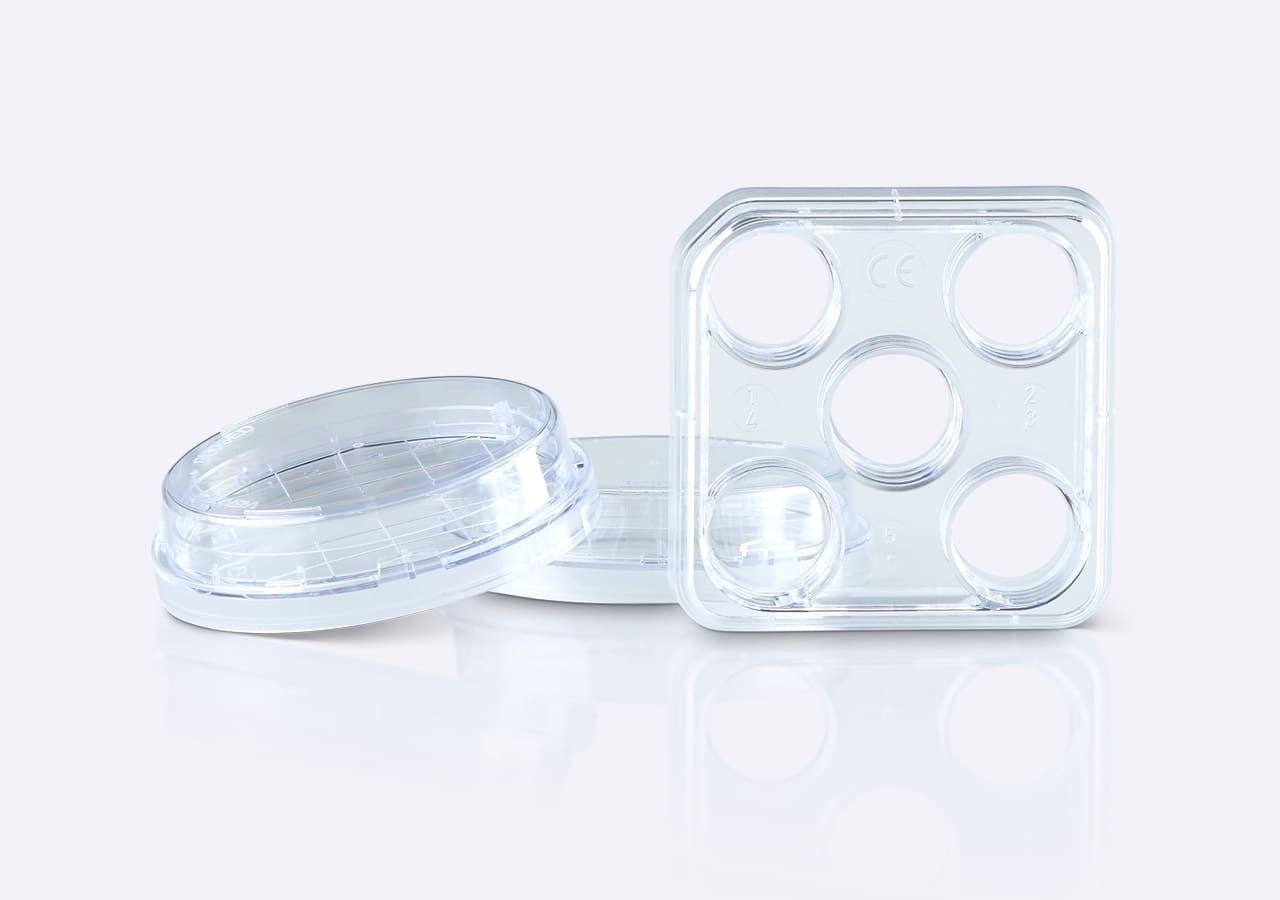 We create the basis for a 100% reliable diagnosis jointly with our customers. How do we succeed ? By keeping the quality constantly high, also for volumes of several million molded parts per year.
Please contact us!
We ensure a standardized and reproducible quality.
Future technologies already in use today.