Application system for hair dyes
Application aid for hair dye
In close collaboration with a market leading customer from hair cosmetics, we developed an award-winning application system, using which the hair dye can be applied quickly, evenly and cleanly.
Based on an existing customer idea, we took over the complete conception and manufacture of the entire assembly, including the associated tools and all assembly services. The sophisticated design protects the system against loss of liquid and other influences that can impair the product quality and shelf life. The three individual attachments, applicator nozzle, comb and spout applicator can be precisely screwed onto the standardized closure thread.
No interactions between system and liquid
Winner for the German packaging award
Complete solution manufactured in-house, including development, design, toolmaking, production, assembly
Highest requirements for leak tightness, precise fit and slide characteristics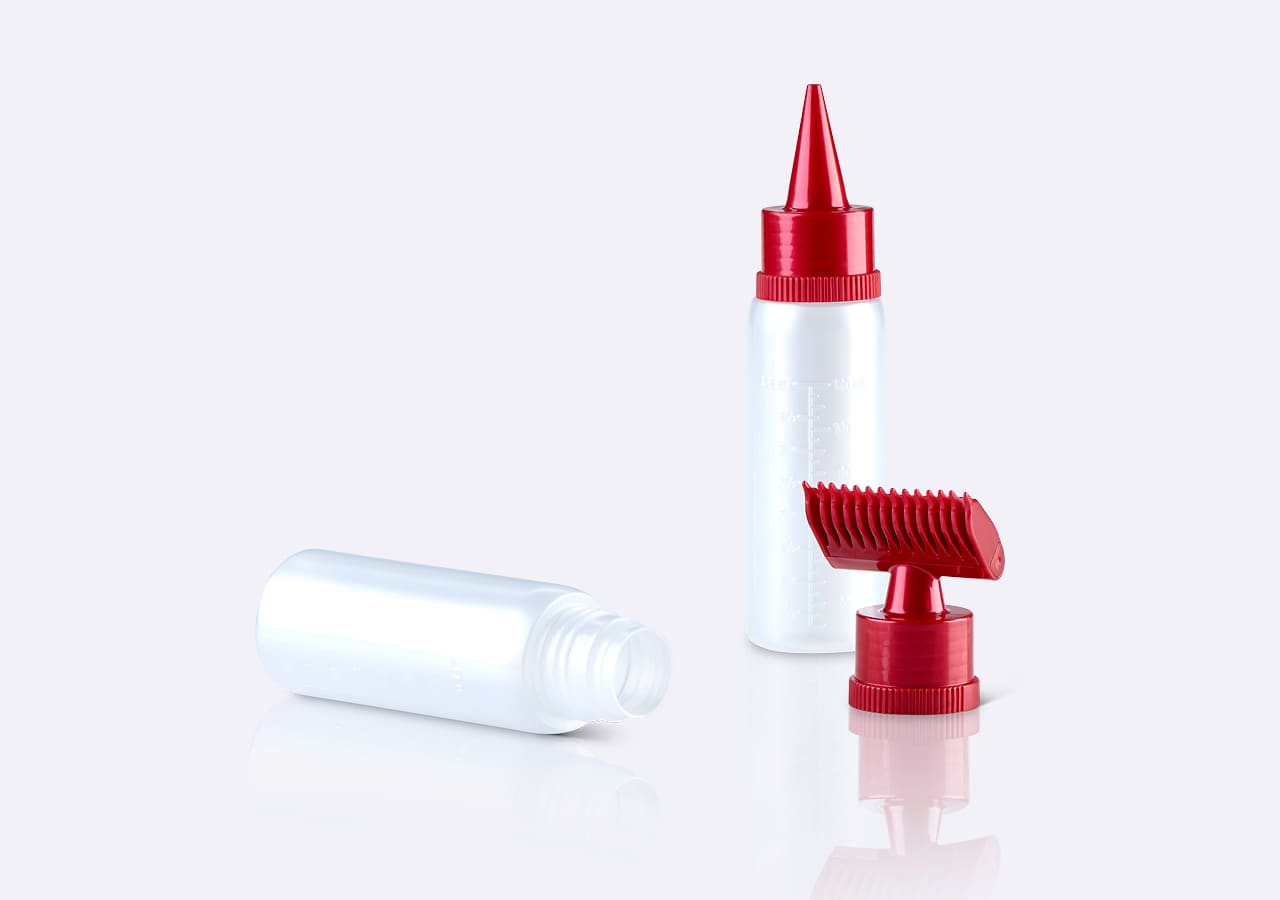 We bring in our sixty years of experience when it comes to versatile manufacturing techniques and functional packaging – from your initial idea up to series production.
Please contact us!
Your development partner for customer-specific solutions.
Flexible manufacturing technologies that can be combined.