Tubes and flanges for hemodialysis
Dialyzer basic components made of plastic
We have been a development partner and supplier of a worldwide leading dialysis products company for many years. We manufactured the basic components from plastic for the dialyzer, the core of hemodialysis, on behalf of our customer. As the body weight has direct influence on the blood volume to be cleaned, the volumes of the dialyzers vary and at the same time also the diameters of the tubes and flanges.
The particular challenge here was compliance with the high quality requirements with regard to the functionality and purity of our components. All components are manufactured using injection molding on multiple series tools with a total of nine machines. Thereby, multi-axis robots and linear handling systems are used that take over the completely automated removal and packaging.
Highest requirements for quality, functionality and article purity in a highly sensitive application environment
Prevention of interactions between dialysis system and blood circulation
Processing of special, medically approved polypropylene plastic types and color batches
Consistently high level of automation in assembly and packaging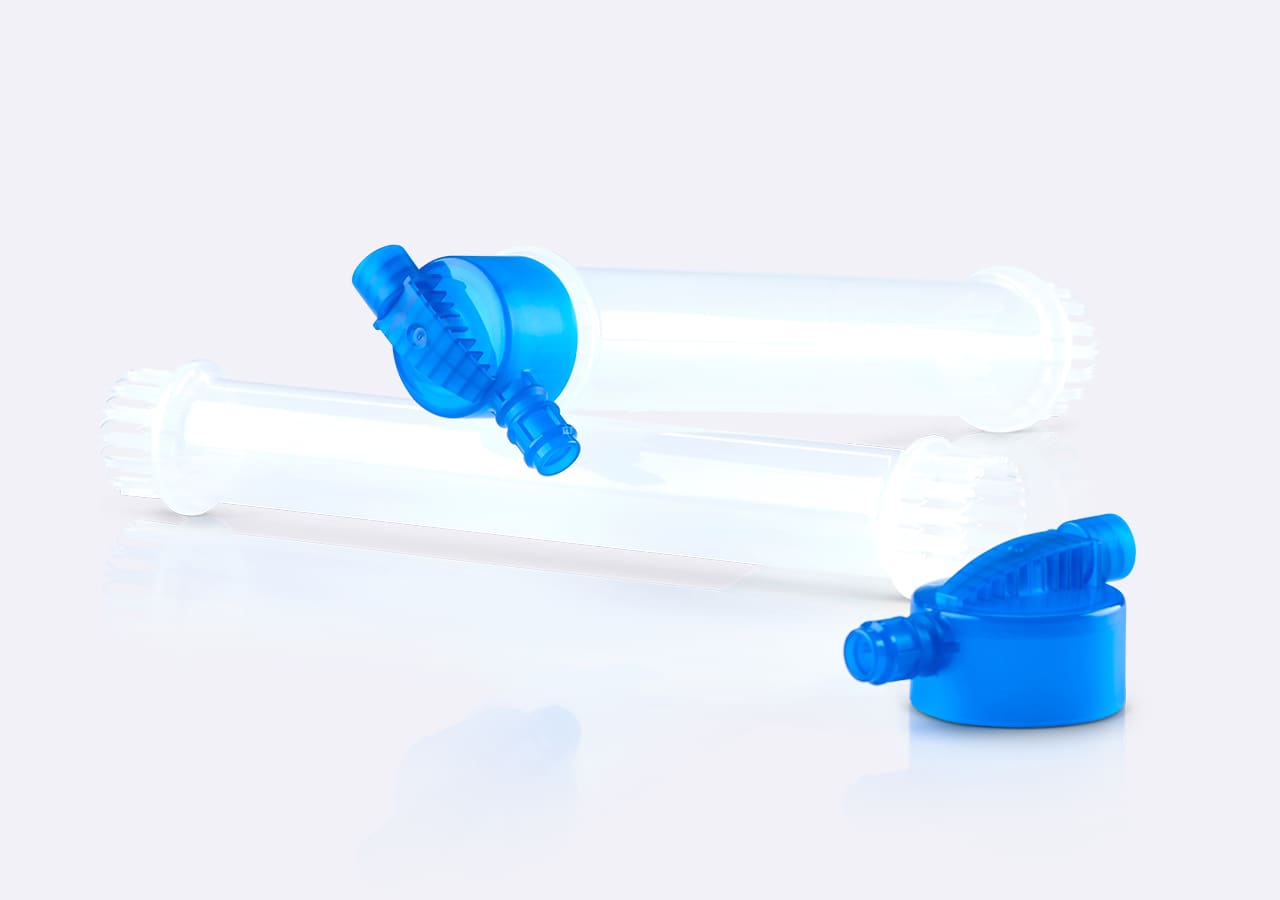 We see ourselves as efficient ideas solver for our customers. We develop a cost-effective and practical product and process concept jointly with you from your requirements.
Please contact us!
Process stability and uncompromising quality with system
Manufacturing competence in the clean room