Multi-part container system for storage and cleaning of contact lenses
Primary packaging material and cleaning container for contact lenses
Based on an idea from our customer, we were commissioned with the design and implementation of a multi-part system for secure storage and cleaning of contact lenses. In accordance with all requested functional, purity and compatibility requirements, we took over the complete development, design, toolmaking, manufacture and component assembly in our in-house ISO 7 clean room.
Thanks to the correct material selection, the characteristics of the processed plastics are optimally matched to the application as primary packaging material. Special attention was paid here to the prevention of interactions of the contact lens holder with the cleaning liquid and the contact lens. Optional coloring of the storage trays make distinguishing the individual lenses easier for the contact lens wearer.
Customer-specific development and clean room production of the complete assembly
High quality and process stability with cost-effective product price at the same time
Prevention of interactions between system, lens and cleaning liquid thanks to appropriate material concept
Shortened prototype development time for even faster demonstration and functional samples
Consistently high level of automation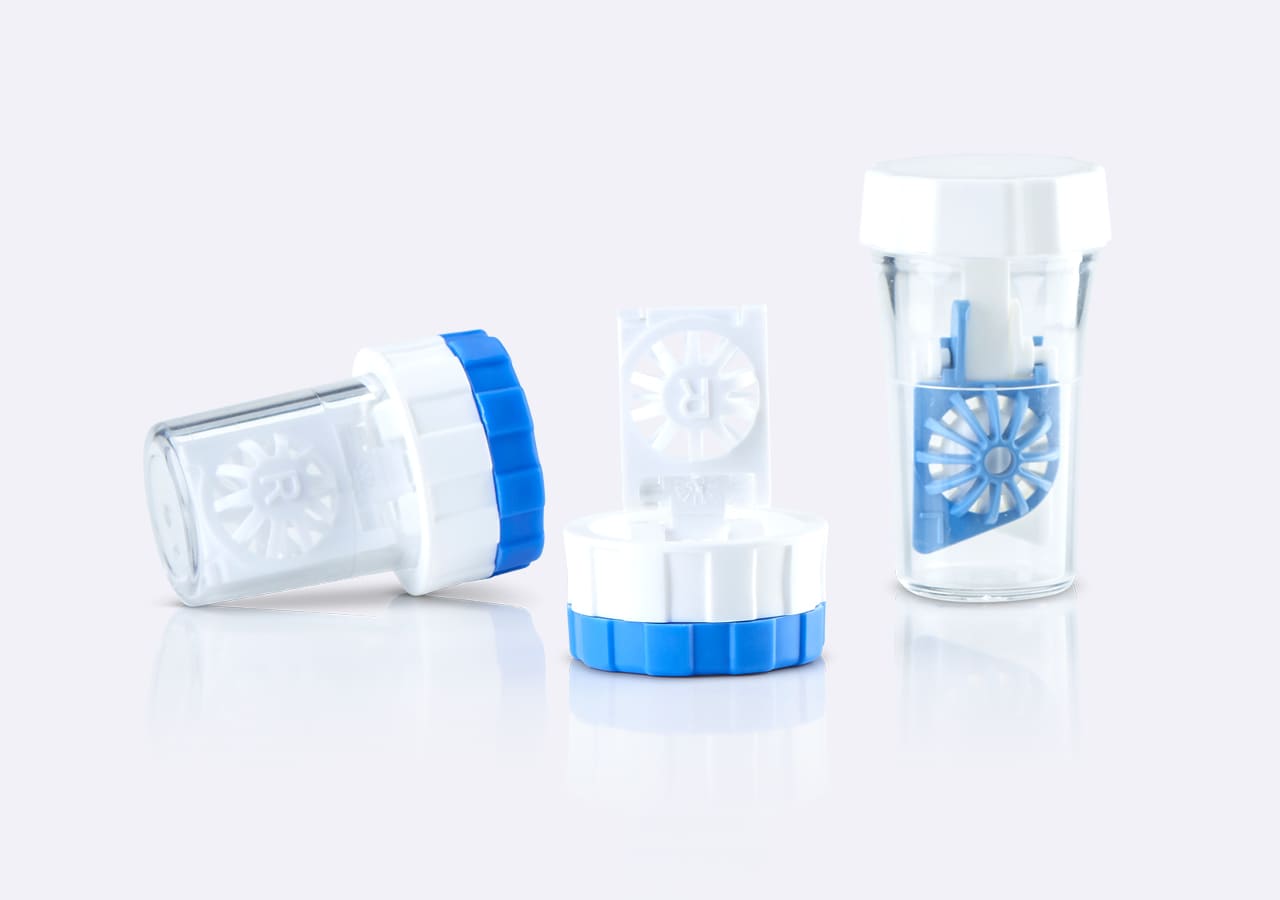 We see ourselves as efficient ideas solver for our customers. We develop a cost-effective and practical product and process concept jointly with you from your requirements.
Please contact us!
Process stability and uncompromising quality with system
Manufacturing competence in the clean room