Filter systems for sample preparation for PCR diagnostics
Multi-component filter system with integrated glass mat
The filter system is made up of various individual components. It cleans viral nucleic acids of serum, plasma, or whole blood. The cleaned viral nucleic acid is eluted in nuclease-free water and is suitable for direct use in PCR and RT-PCR.
It was necessary to develop a suitable geometry with a defined sample volume for the filter tube which is connected to it to be able to clean lower quantities of nucleic acid.
The increased volume should be firmly and densely connected to the filter tube during filtration. In order to analyse the extracted filtrate, the filter tube should be easily removable from the large volume to be used in our client's standard devices. Moreover, the new geometry had to be implemented in a standard packaging.
Wirthwein Medical has developed a locking clip not only to connect the two components but also to disconnect them. We have taken over the complete concept and production of the whole assembly group including associated tools and all assembly services. The components are all manufactured in class ISO 7 clean rooms of Wirthwein Medical. The parts are welded and assembled by means of ultrasonic welding. Glass mat is installed in the filter tubes fully automatically, and the quality is checked by means of 100 % camera inspection.
High quantities with fully automated economic assembly including ultrasonic welding and 100 % camera inspection
Optimisation of existing products due to in-house development and design
Customised industrialisation concepts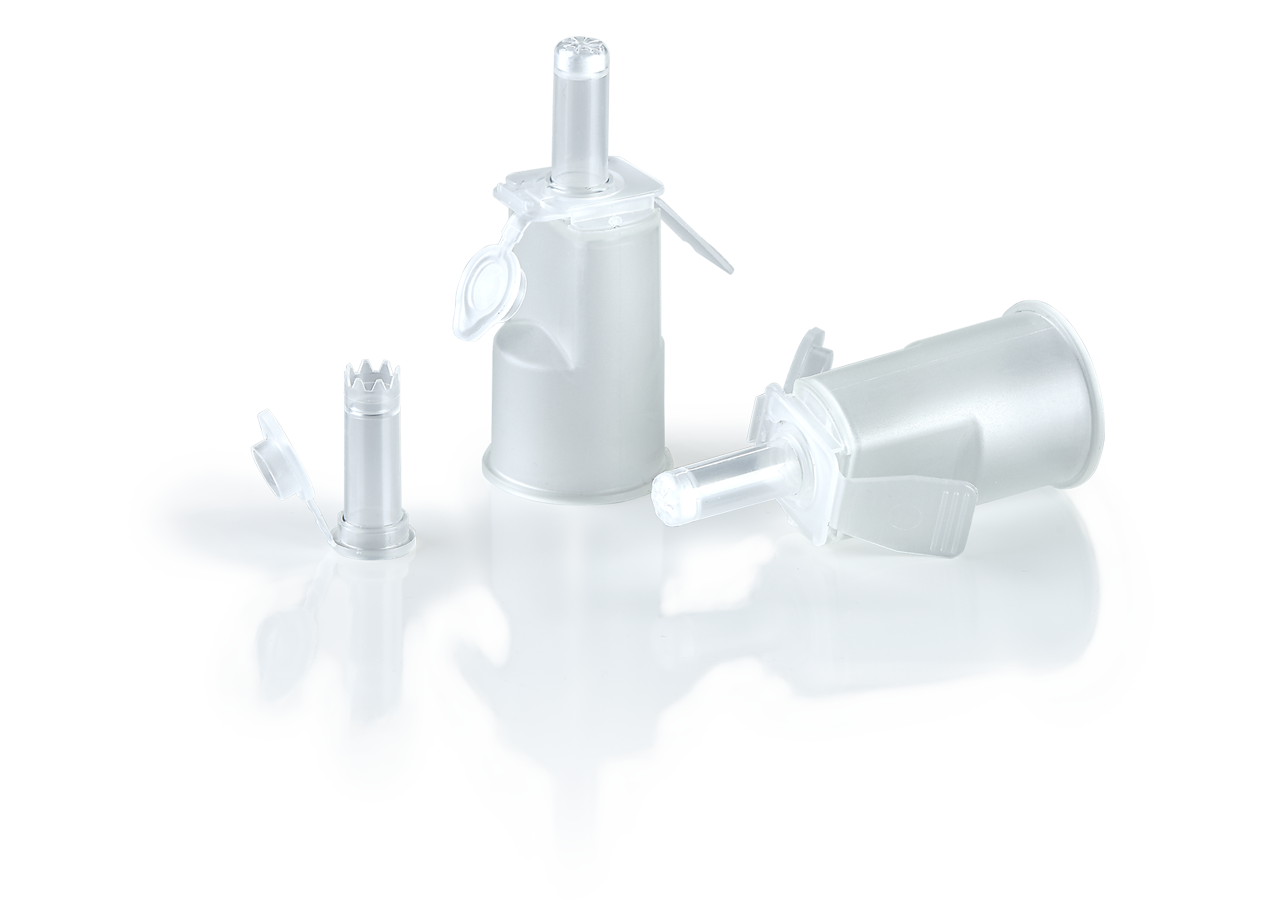 We create the basis for a 100% reliable diagnosis jointly with our customers. How do we succeed ? By keeping the quality constantly high, also for volumes of several million molded parts per year.
Please contact us!
We ensure a standardized and reproducible quality.
Future technologies already in use today.