DNA analysis test systems for reliable real-time PCR and in vitro diagnostics
System solutions in combination with plastic and glass
Wirthwein Medical has been successfully developing and producing complex laboratory solutions for real-time PCR and in vitro diagnostics for several years. In doing so, we use state of the art assembly technologies to be able to implement the challenging combination of plastics with glass in the area of PCR diagnostics and to significantly simplify the laboratory sample handling. In contrast to other products made of conventional materials, you already obtain meaningful results for the smallest amounts of sample material (µ-range). The analysis tests can also be individually adapted to your diagnostic requirements and measurement methods. Each of our DNA analysis test systems manufactured in a clean room (class 7) guarantees high diagnostic efficiency, reliability and sensitivity over its entire life cycle.
As a full-service supplier, we have all technologies and the required know-how to bring your products into series production in an integrated way – from precision injection molding, individual clean room assemblies, process-integrated measurement technologies, medical devices labeling via UDI to the finished packaged and sterile end product.
Injection molding, assembly, labeling and packaging in clean room ISO 7
Completely automated assemblies of precision glass with plastic parts
Tampon printing for a reliable sample analysis
Labeling and packaging in folding carton
Medical device labeling via UDI (Unique Device Identification)
Economic total price with high process stability thanks to highly automated processes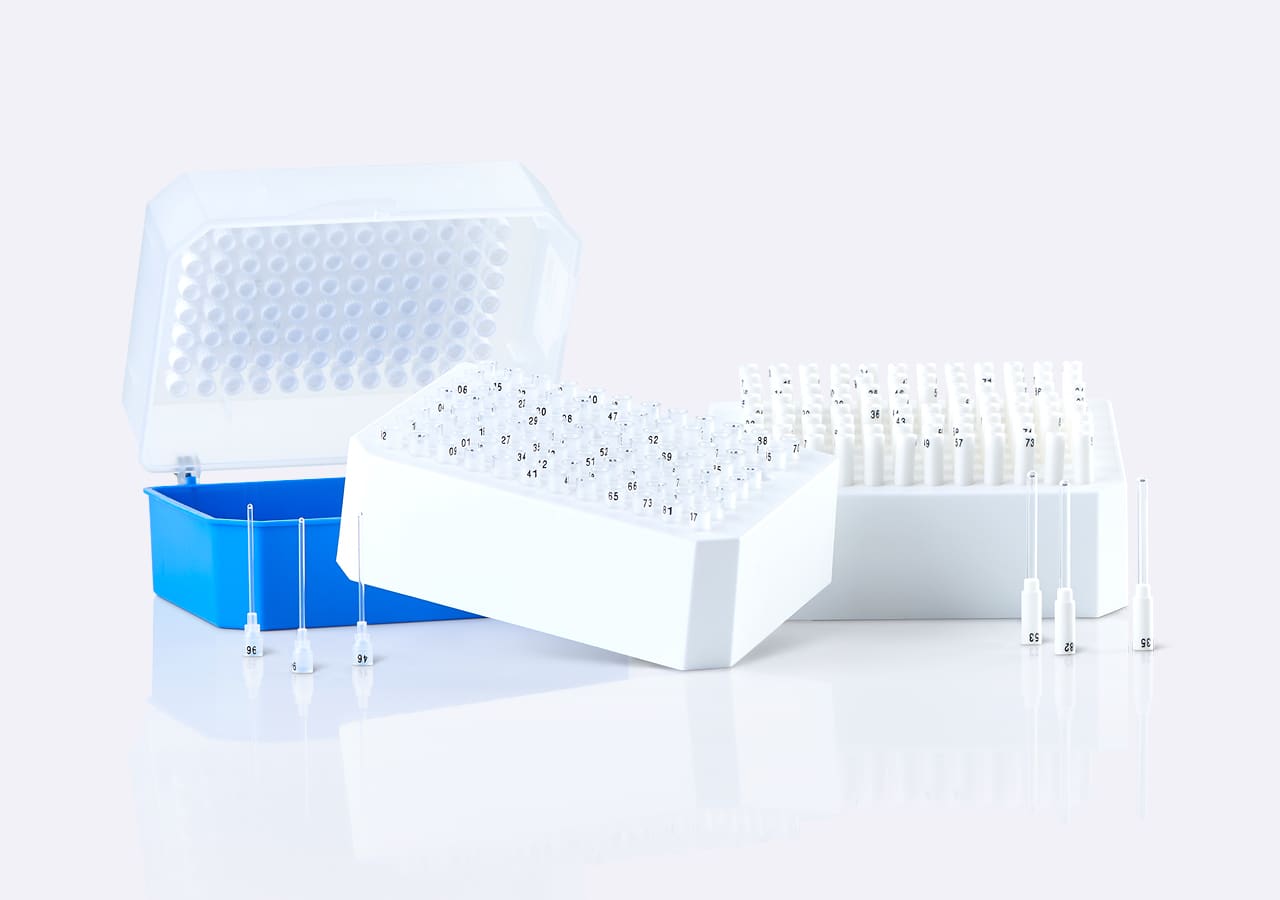 We create the basis for a 100% reliable diagnosis jointly with our customers. How do we succeed ? By keeping the quality constantly high, also for volumes of several million molded parts per year.
Please contact us!
We ensure a standardized and reproducible quality.
Future technologies already in use today.