Diagnostics systems for automated blood analysis
Pre-assembled primary packaging including closure systems
On behalf of a market-leading diagnostics company, we developed and are producing a completely pre-assembled, modularly designed diagnostics system consisting of containers in various capacities and the associated closures and holders. The containers with residual volume optimized bottoms are manufactured in an extrusion blow molding or injection molding process and clipped into injection molded holders. The system is pre-assembled in a completely automated joining process monitored by cameras and is filled and sealed afterwards by the customer itself. Particular challenges here were the compatibility with many different substances for analysis, the processing capability on new and existing completely automated blood analysis equipment, the safe transport (also in the case of vacuum in aircraft) and the tolerance for many different process parameters.
High volumes with completely automated cost-effective assembly, including laser welding and 100% camera inspection
Compatibility with old and new blood analysis systems
Residual volume optimized container bottoms
Reliable storage and transport characteristics (leak tightness, durability)
Material compatibility with substances for analysis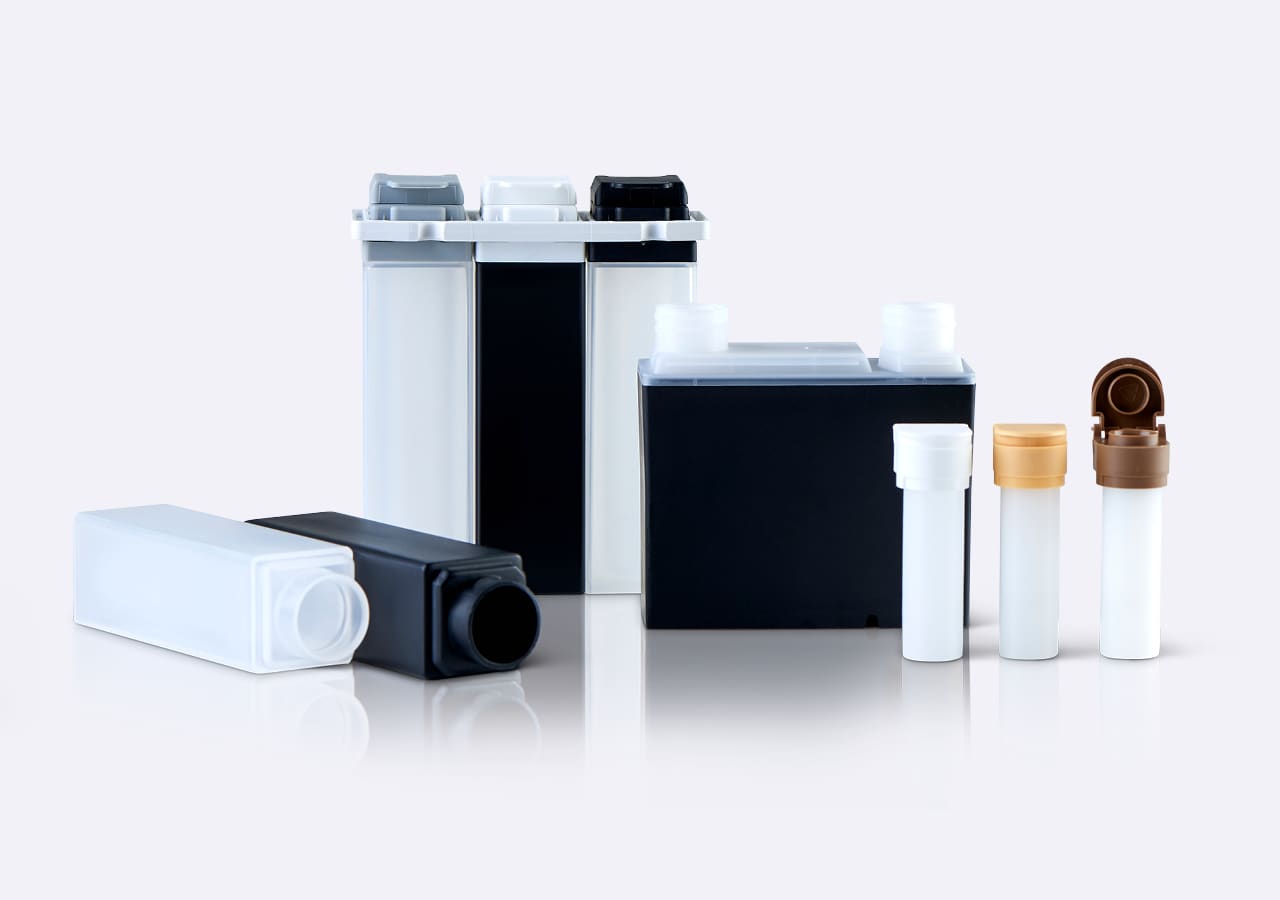 We create the basis for a 100% reliable diagnosis jointly with our customers. How do we succeed ? By keeping the quality constantly high, also for volumes of several million molded parts per year.
Please contact us!
We ensure a standardized and reproducible quality.
Future technologies already in use today.