We bring plastic to life.
Our products ensure daily that life is preserved, made easier or simply only improved. And that precisely is the drive that also makes us what we are today: a consistent quality advocate and pacesetter in plastic processing. Jointly with our customers and partners, we face the challenges, but also the consequences and responsibility that our daily work brings. Thereby, we do not leave anything to chance but impress with active quality thinking and industry-wide unique combination of technology, competence and innovation.
First the person, then the machine
Our employees, their know-how and commitment are the most important components of the success of our family business that has grown over generations. They are clearly at the center of everything, supported by stable, automated processes. Not the other way round.
The challenges of our customers are the driving force for the growth of our company. We know and understand the needs of our customers and actively initiate optimizations. We create the perfect basis for our joint success with this.
Pacesetter for innovation
We proceed boldly and develop innovative, practical problem solutions with and for our customers. We succeed in this by incorporating our interdepartmental strengths and experiences in the team, scrutinizing proven and new technologies and never being satisfied with the first that comes along.
Quality without compromises
We do not manufacture any standard but genuine precision parts that must function in numerous sensitive and life-critical application fields. Each of our components is a reliable promise of quality that we are happy to be measured by at any time.
We rely on sustainable, loyal partnerships with our customers, suppliers and service providers. We understand this as meaning honest, respectful communication as equals, the conviction to be able to achieve more jointly and a standardized understanding of quality and competitiveness.
We would like to retain our employees long-term in the company and grow jointly with our successes. Therefore we work together and create secure perspectives in a future-proof industry.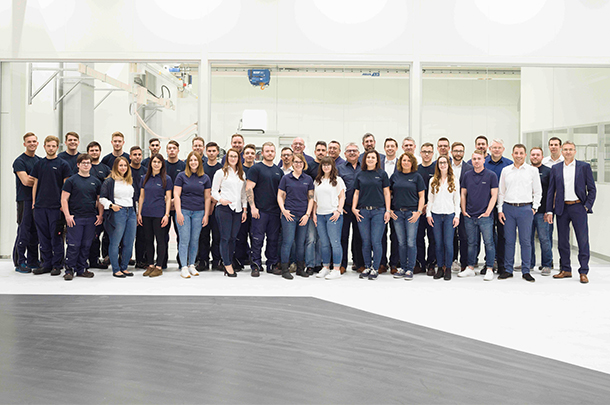 Code of Conduct and Compliance
It is the basis for our collaboration with customers, employees and suppliers. Values that have been firmly established in our family-run enterprise from the day it was founded.
Join us on our growth course.
Our management in the family company.