A clear objective, a joint signature.
Since the company founding, Wirthwein Medical has stood for an open, future-oriented family company with innovation strength and consistent quality orientation. It is our clear objective, jointly with our more than 330 employees, to continue on this path and to establish ourselves in the next ten years as quality leader for highly complex clean room products in the global market. Thus, we are following the example of the company founder, Fritz Albert Riegler, who laid the foundation more than 75 years ago with a lot of entrepreneurial courage and world view for our company success today.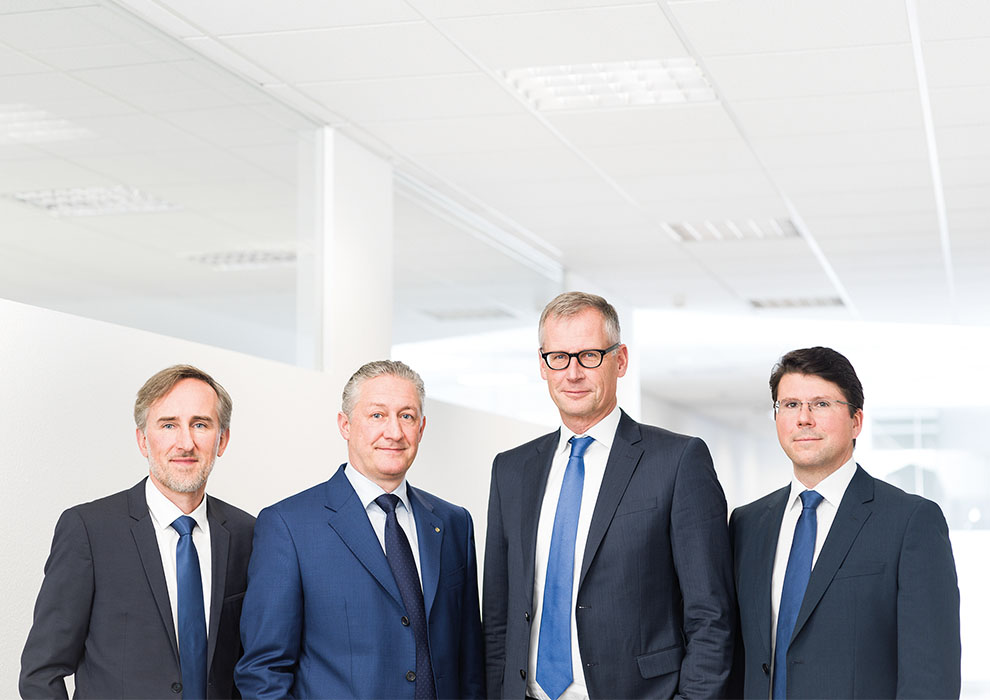 Thomas Kraus, Marcus Wirthwein, Holm Riepenhausen and Dr. Ralf Zander
The board members of the Wirthwein Group
On 1st July 2010 Marcus Wirthwein was appointed to the Executive Board of Wirthwein AG. Dr. Ralf Zander has been a member of the Executive Board since 1st of July 2020 and Holm Riepenhausen joined the Management Board on January 1, 2021. Thomas Kraus was added to the Executive Board as of January 1, 2022. The Members of the Board are held responsible for the corporate management, shape the corporate strategy and decide upon fundamental issues of business policy.
Like his father and grandfather Marcus Wirthwein graduated as an engineer. He is Spokesman of the Executive Board. The economic engineer Dr. Ralf Zander is responsible for the "Finances" division on the Executive Board. Graduate engineer Holm Riepenhausen is in charge of the "Technology" division. Graduate engineer Thomas Kraus completes the quartet as Chief Sales Officer.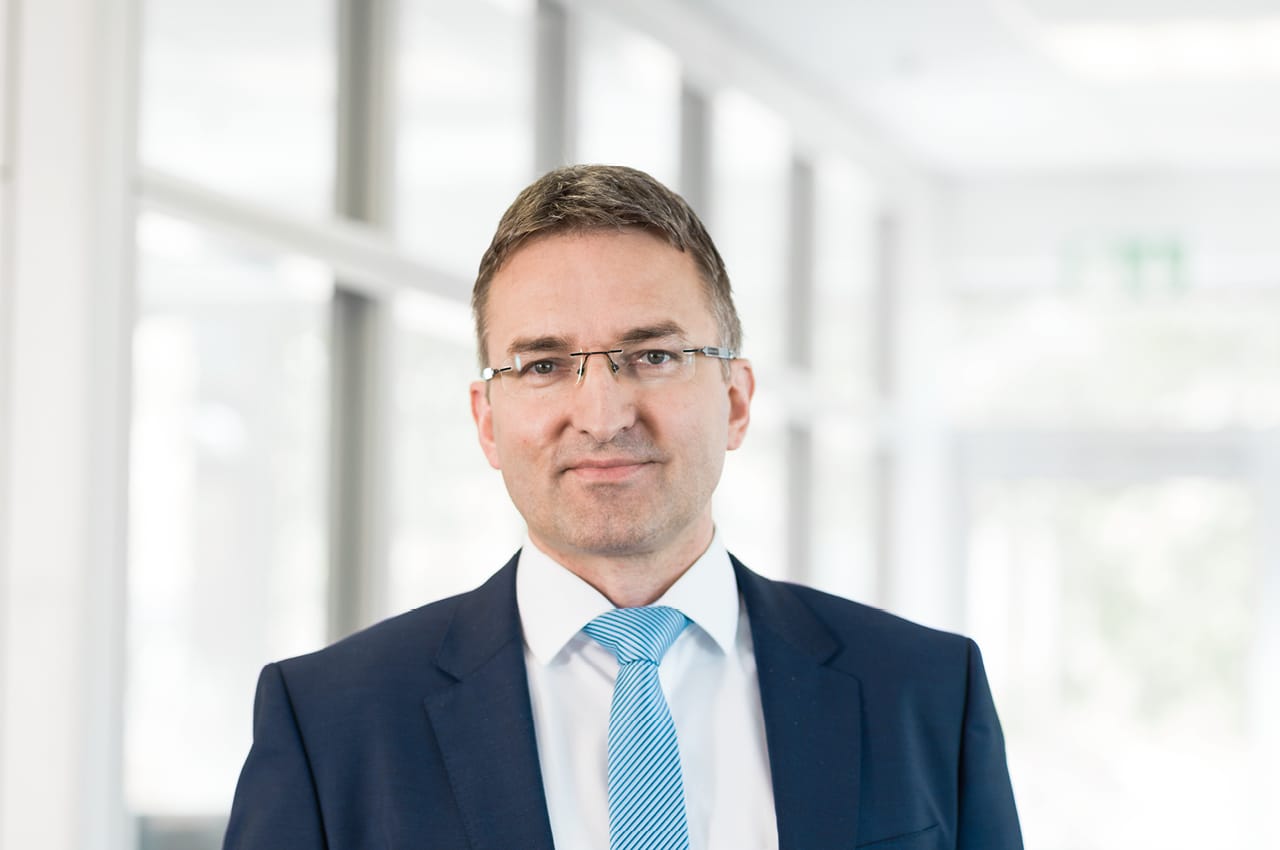 Member of the board, Medical Technology Business Unit Director
Dr. Thomas Jakob is Medical Technology Business Unit Director at Wirthwein with overall responsibility for the Wirthwein Medical subsidiary. Born in Upper Franconia, with a doctorate in chemistry and management training, he has been a member of the board since 2016. His targets: to promote the internationalization and increase the manufacturing depth.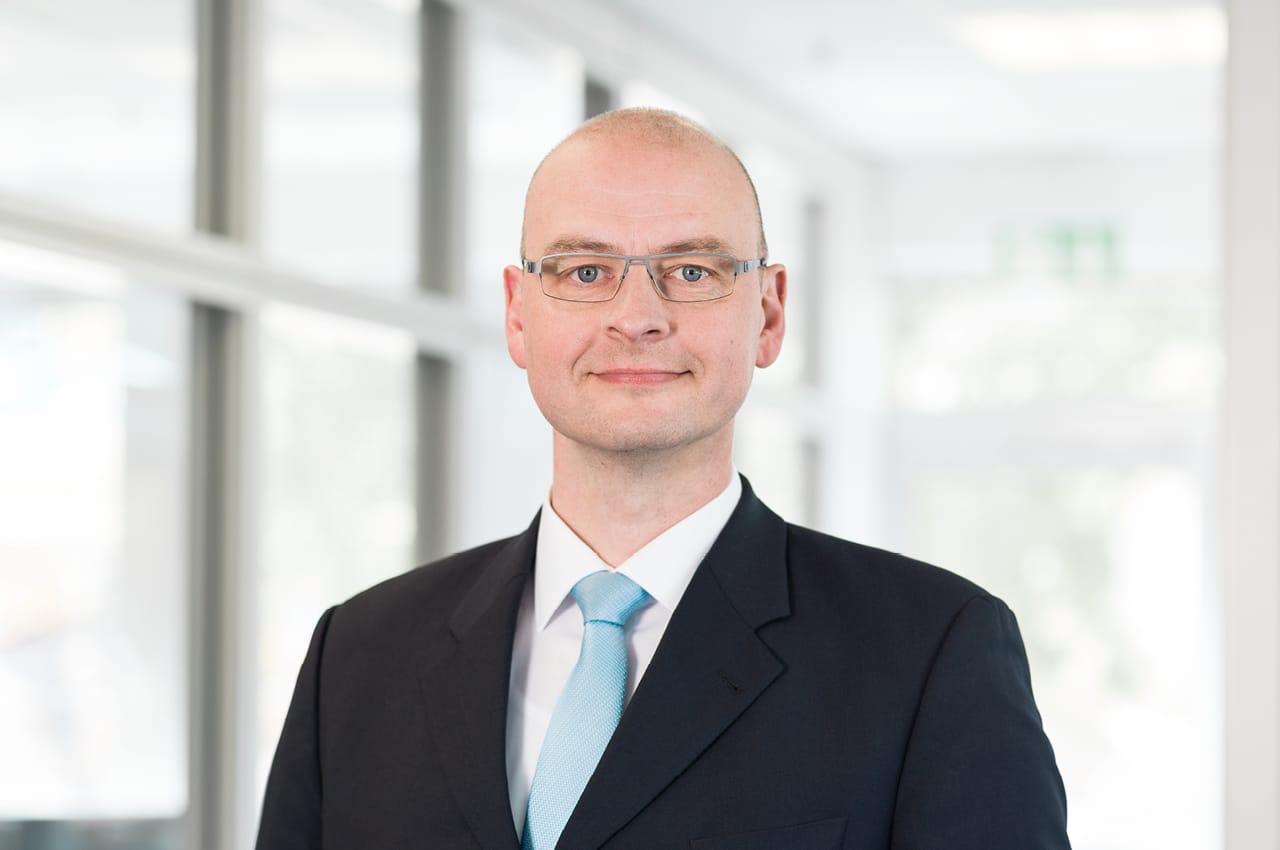 Member of the board, Technical Director
Thorsten Hassenzahl has been Technical Director of our three sites in Mühltal and Ober-Ramstadt since 2009. Born in Jugenheim and passionate plastics engineer, he joined our company as a project manager immediately after his academic beginnings in 1998. He was appointed as authorized signatory in 2011.
Growth due to quality, innovation and specialization.
As regionally connected family company, we are continuing our relevant internationalization course jointly with our customers, employees and suppliers. In doing so, we are focusing on healthy growth, based on our strengths as system supplier and ideas solver. Due to the unique combination of plastic technologies, industry experience and know-how, we have developed a special position in the market that we would like to continuously expand. In doing so, we follow our global customers where a high quality plastic product is always in demand.
Our motives, approaches and values.
Useful information about Wirthwein Medical at a glance.