Quick test for ATP measurement
The quick test for detection of microorganisms
The ATP detection pen is a highly effective instrument to check for the existence of microorganisms. We were commissioned with the complete revision of the device to make the existing quick test even more efficient, durable and precise.
Due to the unique arrangement of the sealing geometries of static and moving components, we were able to significantly increase the product service life. At the same time, the sensitivity of the test was improved by the specially designed ATP-free manufacturing environment. For both test variants – liquids and surfaces – we are manufacturing a total of eight plastic components in a completely automated manufacturing and assembly process on multi-cavity tools constructed in-house.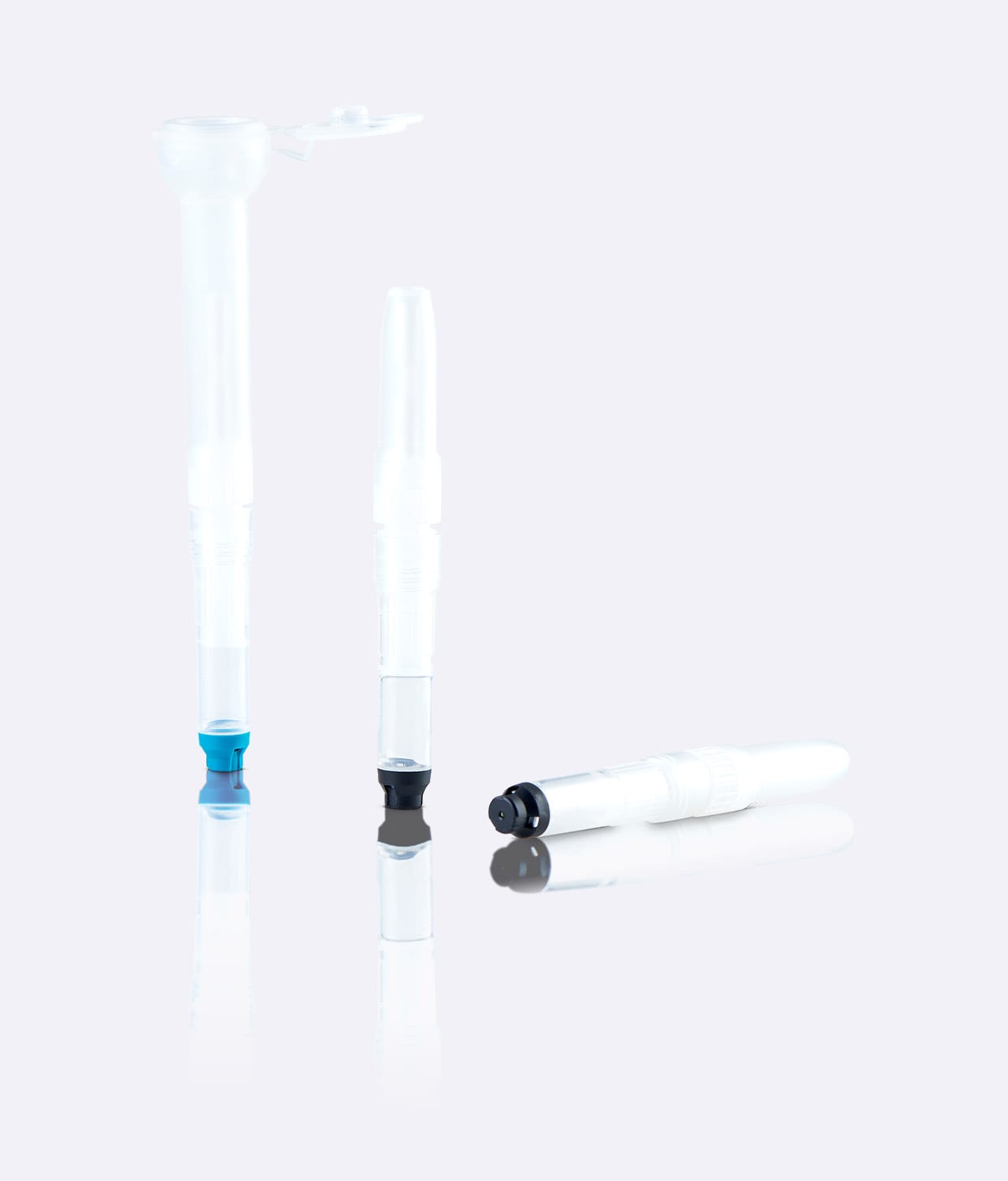 Our customers expect individual and customized complete solutions that are also impressive in production runs of millions of parts with highest purity, precision and process reliability. Therefore, we give you a consistently tested quality promise at any time and with every Wirthwein Medical component.
Please contact us!
We ensure a standardized and reproducible quality.
Future technologies already in use today.